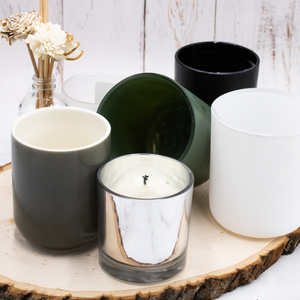 About this Product
We are so excited to offer our candle refills and want you to enjoy your favorite candle scents over and over again. (Only available at our Speedway)location.
Here's how it works:
-Select you refill scent(s) and place your order
-Drop off your CLEANED vessel (jar) in a bag tagged with your name | email | telephone | at our location 525 Western Ave Brighton MA 02135
-Expect an email confirmation (with our policy and terms) of the refill
All candles will be ready for pick up 1-2 weeks after you dropped off your vessel. Please note that ONLINE shipping options for refills are currently not available.
A limited amount of refill orders will be available each month so if it is showing as sold out, please check back at the start of the new month!
Tips:
Getting your empty candle jar READY for refill is simple and easy
Pour boiling water halfway into candle jar
Let stand until water is cold and wax in on the surface
Remove wax and clean the vessel with alcohol
Important note: Some vessels after cleaning might not be available for refill. Once we see the condition of the vessel. You will get notify via email and refunded. A vessel can be refilled up to 3 times max. 
Facts:
It's natural that variations may occur as all our products are made to order +  small batches + locally hand poured.
Everyone experiences scents differently regarding strength of smell. Which is also natural. 
Have Questions? Reach out to us via email at houseofartandcraft@gmail.com